Course Structure
The two-year degree has a total workload of 2.0 EFTSL (measured as 96 credit points at UWA). Students undertake ten coursework units and six research units, with each unit being 0.125 EFTSL.
The Master of Physics course includes five specialisations, one of which is Astronomy and Astrophysics. Students in this specialisation take the following core units, consisting of six coursework units, and six research units: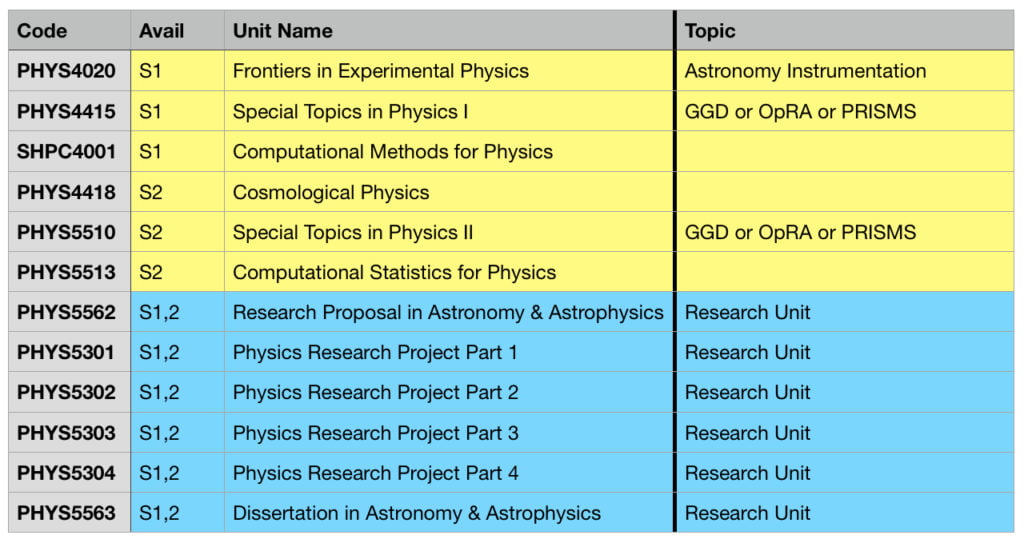 where "GGD or OpRA or PRISMS" depends upon availability in a given semester, and:
Some students will also be required to take up to four conversion coursework units (0.125 EFTSL each) from the following list: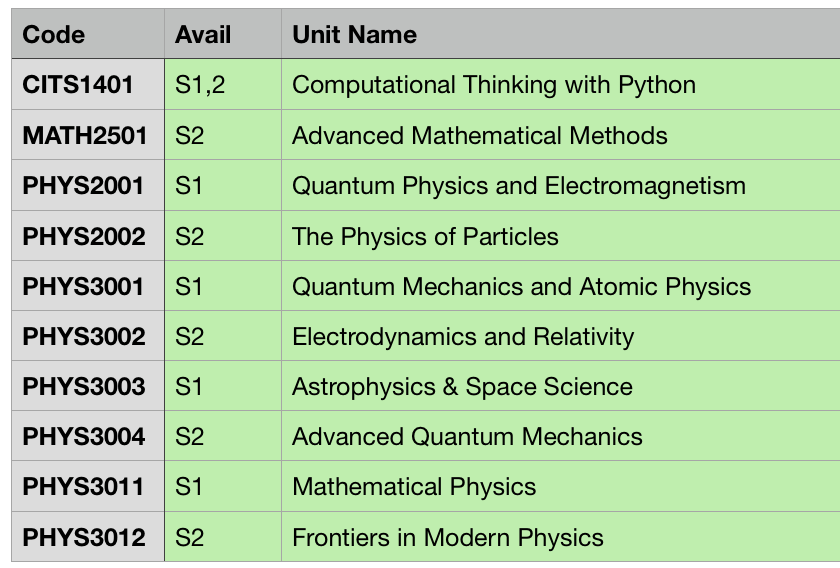 If less than four conversion units are required, then students may choose to take one or more of the following optional units to make up the four units of coursework:



Of the eleven coursework units available to students in the Astronomy & Astrophysics specialisation, many may be taught by ICRAR, namely:



Details of these ICRAR-taught units are available on the ICRAR Postgraduate Coursework page.
For further information on the course structure and rules see the UWA Handbook. For further information on Admission Requirements, Fees, and How to Apply see the UWA Future Students page.
If you are interested in applying, contact the course coordinator, Matthew Young, and begin your journey into the exciting world of Astronomy and Astrophysics at UWA.