October 29, 2018
Two outback radio telescopes synchronised to observe the same point of sky have discovered more about one of the Universe's most mysterious events in new research published today.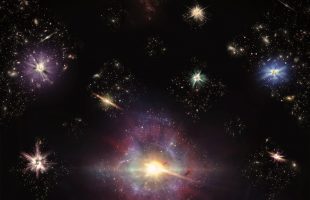 October 25, 2018
Representatives of leading Italian and Australian science institutions met in Perth yesterday to formally enter into a partnership to take the next steps toward the…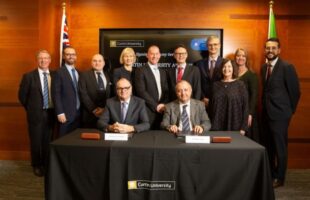 October 17, 2018
The Moon may be the key to unlocking how the first stars and galaxies shaped the early Universe. A team of astronomers led by Dr Benjamin McKinley at Curtin University node of ICRAR and the ARC Centre of Excellence for All Sky Astrophysics in 3 Dimensions (ASTRO 3D) observed the Moon with a radio telescope to help search for the faint signal from hydrogen atoms in the infant Universe.