The Astronomical Society of Australia (ASA) will honour Dr Nichole Barry of ICRAR/Curtin and ICRAR/UWA student William McDonald at its Annual Scientific Meeting at the Macquarie University Wallumattagal Campus in Sydney 3-7 July 2023.
A sharper focus on when the Universe lit up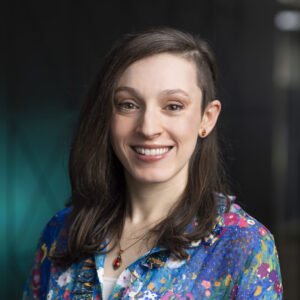 Dr Nichole Barry, Curtin University/ICRAR, is the joint winner of the Astronomical Society of Australia's Louise Webster Prize 2023 for outstanding research by a scientist early in their post-doctoral career. She shares this year's award with Dr Sven Buder, from ANU.
Nichole's research led to a 10-fold improvement on the analysis of data gathered by the Murchison Widefield Array (MWA), helping us close in on a signal that has been travelling across the Universe for 12 billion years – from the time the very first stars were born.
Her achievements pave the way for a much greater understanding of the Epoch of Reionisation when the Universe lit up again when its neutral cosmic soup was transformed into the first stars.
The MWA is designed to detect electromagnetic radiation emitted by neutral hydrogen – the predominant gas at the time – but those signals are extremely faint, as if we were measuring a light bulb on Pluto.
Nichole and her colleagues developed new techniques to refine analysis and exclude noise, including ultra-faint interference generated by radio broadcasts on Earth.
This new precision helps us to come closer to dating the beginning of the Epoch of Reionisation.
How dark matter behaves in colliding galaxy clusters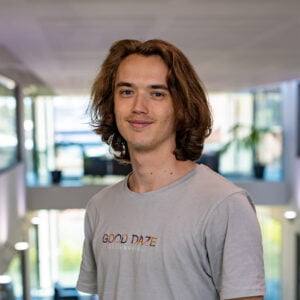 William McDonald, from University of Western Australia/ICRAR, has been awarded the Astronomical Society of Australia's Bok Prize 2023 for outstanding research by an honours student or eligible masters student.
William McDonald's master's thesis expands our understanding of the dynamics of dark matter by modelling the large-scale separation of dark matter and gas that occurs when clusters of galaxies collide.
Dark matter is one of the great mysteries of astronomy. It is thought to account for 85 per cent of all the matter in the Universe, but we can't see it. We know it must be there, however, because of how galaxies behave.
His highly original research simulated numerous collisions of galaxy clusters from which the dark matter-gas separation was measured using a novel and well-defined method.
This work delivered a new model that predicts the separation of gas and dark matter we can expect from galaxy cluster collisions when we know their orbital parameters and mass ratios.
In the process he also confirmed that the dynamics of the iconic Bullet Cluster – an ongoing violent merger of two massive galaxy clusters, which serves as evidence for the nature of dark matter – are consistent with our standard model of how the Universe works.