December 10, 2019
Mengyao Xue from ICRAR-Curtin and Fei Qin from ICRAR-UWA have been awarded the Ken and Julie Michael Prizes for 2019.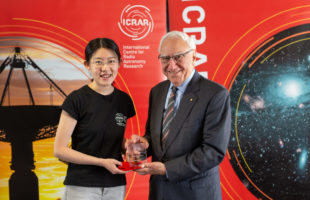 November 26, 2018
The 2018 Ken and Julie Michael Prize has been awarded to Ahmed Elagali (ICRAR-UWA) and Sam McSweeney (ICRAR-Curtin) for their respective PhD research.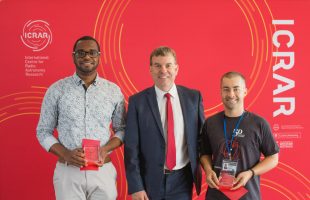 August 15, 2018
Pilbara-born ICRAR PhD candidate Ryan Urquhart has won a Premier's Science Award for his work on the Universe's fastest-feeding black holes.