March 7, 2019
4MOST will be the largest spectroscopic survey facility of its kind in the Southern hemisphere and address today's most pressing astronomical questions in the fields of Galactic archaeology, high-energy astrophysics, galaxy evolution and cosmology.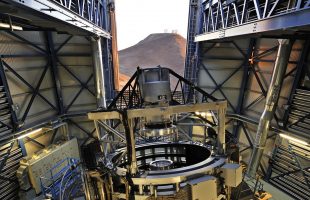 August 31, 2018
Are dark matter and dark energy real? How UWA is teaming up with leading Australian and European institutions to unlock two of the most compelling mysteries in contemporary physics.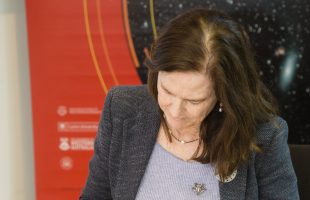 June 28, 2016
Astronomers have combined data from NASA's Chandra X-ray Observatory, the Hubble Space Telescope and the National Science Foundation's Karl G. Jansky Very Large Array (VLA) to conclude that a peculiar source of radio waves thought to be a distant galaxy is actually a nearby binary star system containing a low-mass star and a black hole.