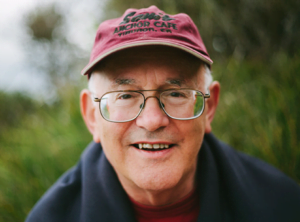 KEN FREEMAN @ 80
What is the Milky Way telling us about galaxy formation and evolution in general?
Our good friend, mentor and collaborator, Ken Freeman turned 80 in 2020.
To celebrate his contributions to world-wide astronomy and to discuss new results and topics close to Ken's heart, we are pleased to invite you to attend a conference which will be hosted in Perth, Western Australia on 20-23 September 2022 at the University Club of WA.
Key dates
Abstracts open: 26 March 2022
Abstracts close: 30 June 2022
Registration open: 26 March 2022
Registration close: 30 June 2022
Registration payment due: 31 July 2022
Scientific organising committee
Peter Quinn (Chair), Joss Bland-Hawthorn, Elena Donghia, Amina Helmi, Lars Hernquist, Rosie Wyse, Gail Zasowski
LOCAL ORGANISING COMMITTEE
Peter Quinn, Yolandie McDade, Clare Peter
We would like to thank the Australian National University, The University of Sydney through the Hunstead Gift in support of Ken Freeman's 80th birthday, and The University of Western Australia for their generous funding contribution to this conference.