The 2020 Harley Wood School of Astronomy (HWSA) will take place from Thursday the 2nd to Sunday the 5th of July amidst the picturesque Wadjemup (also known as Rottnest Island), which features some of the world's finest beaches and bays.
Overview
For the past 30 years, the HWSA has brought together astronomy students for an extensive workshop which aims to impart invaluable skills and knowledge and encourage networking across the Asia-Pacific region.
This year, the HWSA is located on the Western Coast of Australia so saddle up for the theme of The Wild West, Yeehaw! Our speakers will give you the necessary skills to add to your ever-growing toolkit of research skills, whether that be developing more readable, efficient and bug-free code, granting access to multi-processing and code parallelisation or exploring how machine learning can be applied in the era of Big Data.
Getting through your PhD or Masters degree can be a bit of an emotional rodeo at times. This year will host some special guest speakers who will guide you through vital strategies in time management, academic writing, etc. in order to reduce the hardships often encountered at this stage of your academic journey.
Activities
During the workshop, a series of fun games and activities as well as breakout sessions will be organised to break up from the ordinary science workshop programme. These include a Scavenger hunt, free time to explore the island and meet its delightful inhabitants, Quokkas, and of course no HWSA would be complete without the trivia night!
Registration information
Please note places will be limited after the 30th of March due to accommodation restrictions. 
We kindly ask that all students register as soon as possible so that we have a comprehensive estimate of our numbers and can finalise our costs sooner.
Registration fees
While registration is open, we are still finalising our costs and sources of funding for the HWSA. We can guarantee the school fee will not be greater than $420pp.
subsidy for ASA student members also attending aprim
To encourage attendance  the Astronomical Society of Australia is kindly providing a $250 fee offset to students who are ASA student members are are attending both the HWSA and the APRIM. In order to receive this offset you must be have applied to be an ASA student member before the registration deadline. 
ASA member application can be found here.
APRIM abstract submission can be found here.
APRIM registration can be found here.
SUSTAINABILITY at the HWSA
This year, the Astronomical Society of Australia has initiated a Sustainability Working Group to measure, track and reduce the carbon footprint of the broader astronomical community. Recent studies show that
14.5 percent
of all anthropogenic greenhouse gas emissions come from the production of livestock, and as such at this year's HWSA, we are trialling an "opt in meat" option.
If you would prefer meals with meat rather than vegetarian options, please indicate this in the relevant field of the registration form
.
Key dates
Registration opens: Wednesday 26th of February
Payment opens: coming soon!
Early registration closes: Tuesday 30th of March; places limited after this!!
Registration closes: Friday 1st of May
Payment closes: Friday 5th of June
Harley Wood School begins!: Thursday 2nd of July
Communications
Once registrations are open, all important information and updates will appear on this webpage as well as sent via email.
If you need to contact the LOC or SOC directly for any reason please email harleywoodschool@gmail.com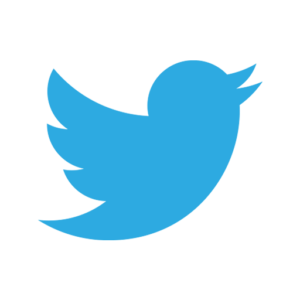 HWSA official hashtag: #hwsa2020
Sponsors
The Harley Wood School of Astronomy is proudly sponsored by the following organisations and companies: