March 14, 2017
Astronomers have found evidence of a star that whips around a likely black hole twice an hour. This could be the tightest orbital dance ever seen by a black hole and a companion star in our own Milky Way galaxy.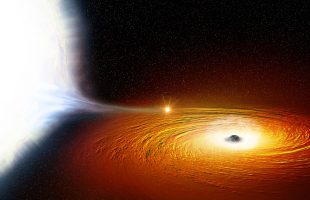 March 7, 2016
Several weeks ago, physicists at LIGO made waves with the announcement that gravitational waves had finally been observed 100 years after Albert Einstein predicted their existence.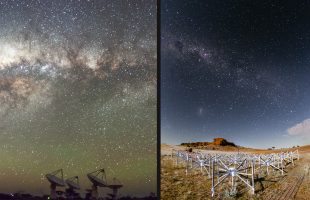 September 25, 2015
An 11-year search performed with CSIRO's Parkes telescope has shown that an expected background of waves is missing, casting doubt on our understanding of galaxies and black holes.