August 12, 2016
In a study published today, astronomers have accurately measured the light hitting the Earth from outside our galaxy over a very broad wavelength range.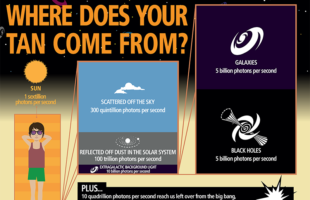 August 11, 2015
An international team of astronomers studying 200,000 galaxies has measured the energy generated within a large portion of space more precisely than ever before, discovering that it's only half what it was 2 billion years ago and fading – the Universe is slowly dying.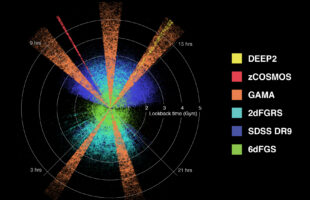 July 13, 2015
When two different sized galaxies smash together, the larger galaxy stops the smaller one making new stars, according to a study of more than 20,000 merging galaxies.