February 28, 2020
A violent explosion in a distant galaxy has broken the record for the brightest source of high-energy light in the Universe.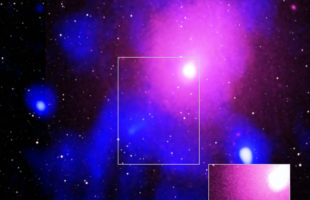 October 1, 2019
One of the closest jellyfish galaxies to us, the Norma cluster galaxy ESO 137-001, was recently fully mapped using ALMA and other telescopes.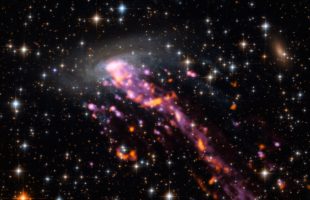 June 25, 2019
For the first time, astronomers have found two giant clusters of galaxies that are just about to collide.