There's Big Data and then there's radio astronomy Big Data…it's bigger than big!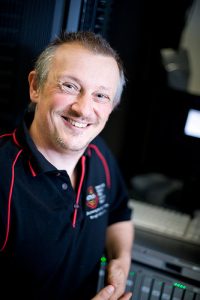 Associate Professor Kevin Vinsen from the International Centre for Radio Astronomy Research (ICRAR) will share with us just how gigantic this data is – from the upcoming project CHILES that will produce an incredibly large map of the sky in radio waves, through to the world's largest future telescope, the Square Kilometre Array which will produce a torrent of data larger than the entire internet, every single day.
When: 23 April, 2015
Time: Arrive 6.30pm for 7pm start
Where: Scitech Planetarium
Cost: Free
Radio Astronomy and Really BIG Data is free, but bookings are essential as seating is limited. Book your free place via the Scitech website.