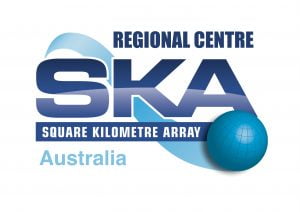 Australian SKA Regional Centre (AusSRC) will enable science with the SKA data in Australia
Australia will host SKA1-Low, a facility that will produce around 300 PB per year of data products that need to be disseminated to science teams across the globe. However, SKA project will not have the capital resources to design, build, deliver, and operate end-to-end support for science data products, archives, and associated services. Therefore, SKA member states will be forming  a collaborative network of SKA Regional Centres (SRCs) to provide the essential functions that are not presently provided within the scope of the SKA1 project.
SRCs will provide:
Data flow and data dissemination from the SKA to users;
Storing, publishing and curating data;
Post-processing and data analyses;
User support.
Those SRCs will form a Regional Centre Alliance (RCA).
A significant body of work is required to develop the SRC concept. No similar facility currently exists in Australia (though similar concepts are emerging and being implemented in other contexts around the world).  A key strand of the current program is a design study that would identify, assess, and test potential solutions to providing the tools, services, and people needed for the Australian (and regional partner) research communities to utilise the SKA Observatory data outputs.