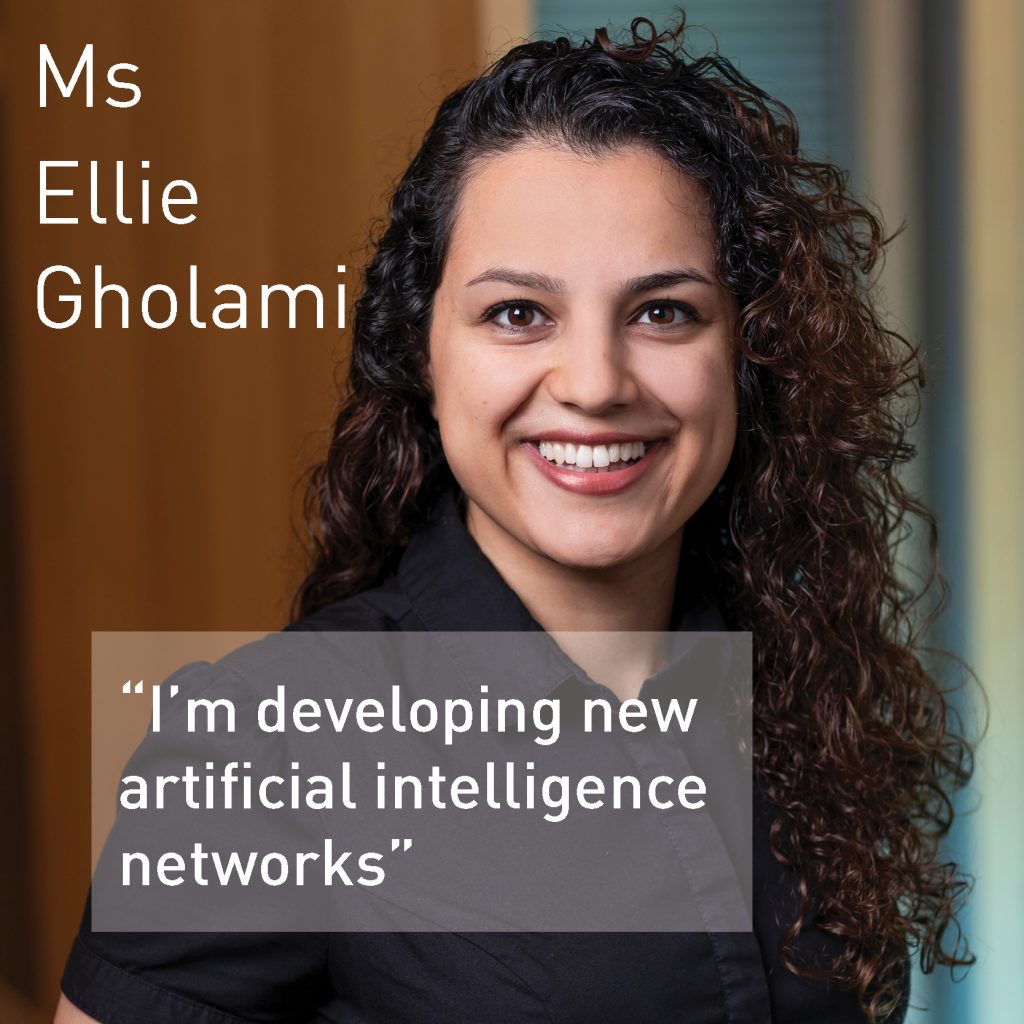 "I'm developing new artificial intelligence networks to process massive astronomical data"
The amount of data that will be created by the next generation of telescopes is truly staggering. Radio telescopes, such as the soon-to-be-built Square Kilometre Array (SKA) will generate gigabytes of data per second – equivalent to ten times the current yearly global internet traffic.
Ellie Gholami is working on ways to sift through this data in a timely fashion by developing new artificial intelligence (AI) networks to process the SKA data, finding the hidden discoveries that will be useful in scientific analysis.
"In my PhD, I use new state-of-the-art deep neural networks to automate and quickly process this data deluge, leading to more precise performance by reducing human intervention. This will dramatically eliminate the biases from human interference."
Ms Gholami's research also involves the real-time extraction of bright and faint radio sources, cross-matching them with the same sources viewed in different wavelengths (e.g. optical or UV) by other telescopes around the world.
"By automating the SKA data processing, my research is aimed to pave a new way for radio astronomers to easily process the data."
Ms Gholami started her career with a bachelor degree in Computer Science before finishing her masters and then was invited by ICRAR to start her PhD research in applying deep neural networks to astronomical images.
"The importance of such a cutting-edge telescope for Australia and the world delights me. I would be privileged to leave my footprint in such a large international project."