Mt Magnet 2019 Astro Rocks Fest
Date: 20/09/2019
---
Celebrate the awesome night sky and ancient rocks in the Murchison Geo Region of Western Australia.
Astronomers from across WA will be bringing their scopes to share the deep sky with you. With astronomers giving sky tours you'll be able to ask any question about the night sky. You can also enjoy the winning entries from the 2019 Astrofest Astrophotography exhibition.
ICRAR is a proud supporter of the Mount Magnet Astrofest since the first event many years ago.
All the details for the Mt Magnet Astro Rocks Festival can be found here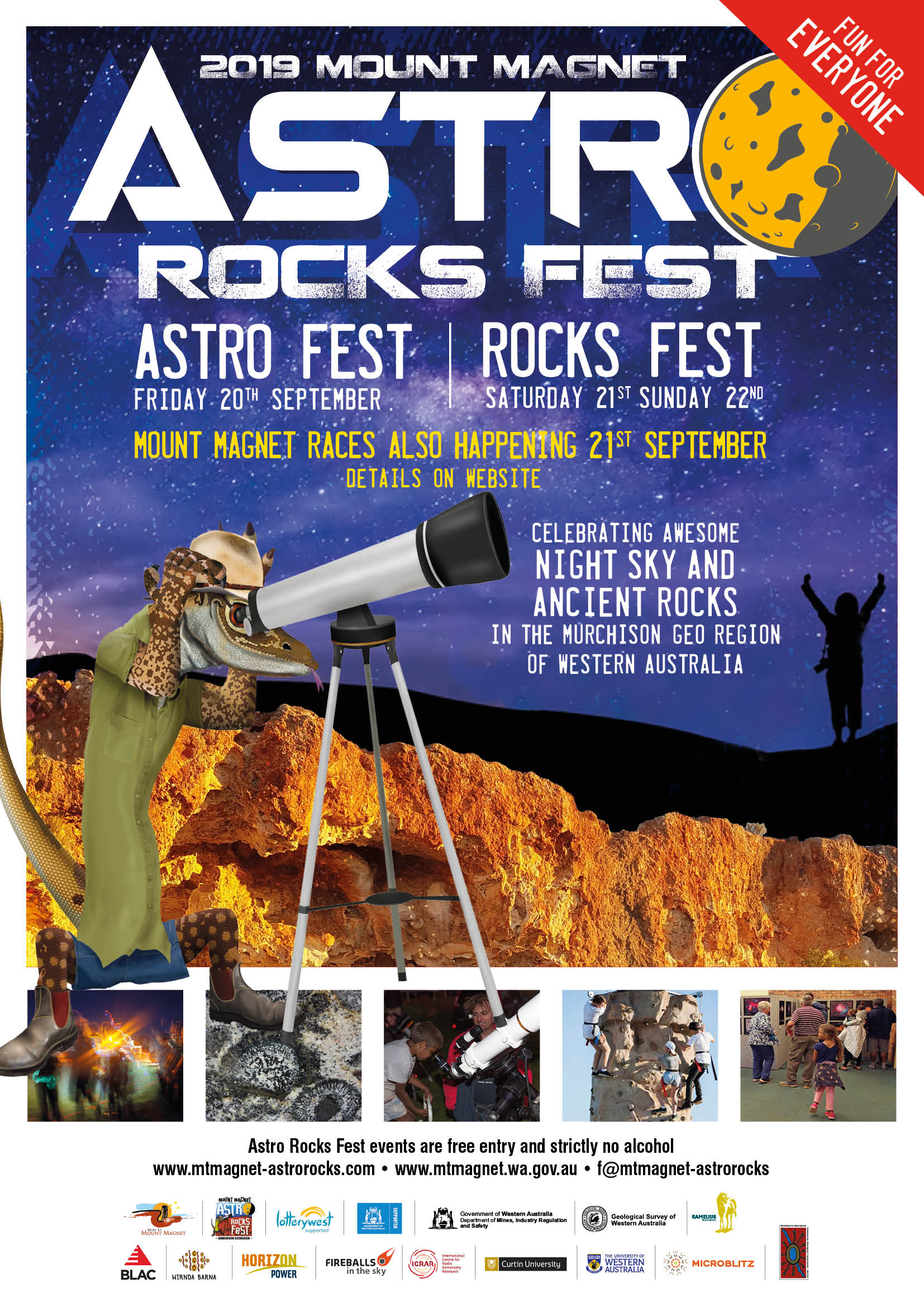 ---
Location
Address: 29 Laurie Street, Mount Magnet WA, Australia