The question of nature versus nurture is as relevant in galaxy evolution as for biological ecosystems here on Earth. In particular, there are still many open questions surrounding how galaxies get gas to form stars and subsequently evolve. What governs the onset and shutdown of star formation in galaxies? How do the growth of central supermassive black holes relate to star formation? What is the impact of environment on the evolution of galaxies? Observations of Local Universe galaxies are excellent laboratories in which to study these physical processes in action. In particular, the next generation SKA pathfinder radio surveys will be transformational in revealing properties of the Universe that have never been seen before. In preparation for maximising the science return from these next-generation facilities, I also investigate alternative data processing and analysis techniques such as citizen science, and the application of machine learning methods to radio astronomy problems. To this end, I am available as an ICRAR/UWA + CSIRO supervisor of the following example PhD student projects:
1) Using the ASKAP WALLABY survey of atomic Hydrogen to reveal the drivers of star formation and galaxy evolution. More WALLABY-specific projects can also be found via this link
2) Galaxy evolution in nearby galaxy clusters
3) How do the growth of central supermassive black holes relate to the interstellar medium and star formation of a galaxy?
4) How do radio galaxies form and evolve? What are the origins of the two modes of central black hole growth? For example, what are green DRAGNs?
5) Citizens science/ data science /Machine learning projects related to the Radio Galaxy Zoo citizen science project.
6) Exploring the application of machine (& deep) learning applications to help solve the massive data challenges faced by the next-generation radio telescopes and surveys.
Please contact Ivy directly for a more details of the projects above or a more complete list of projects that are available. Please note that all the observational projects are multiwavelength in nature even if the emphasis described above are focussed on the upcoming radio surveys. For example Project 4 includes newly-acquired deep images from the Hubble Space Telescope.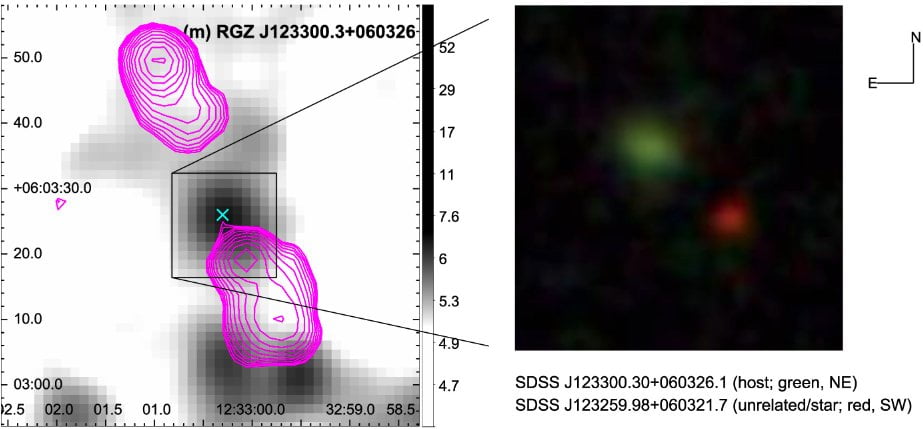 Above: Candidate green DRAGN that may also be the host of a Hybrid Morphology Radio Source (HyMoRS; Kapinska et al 2017).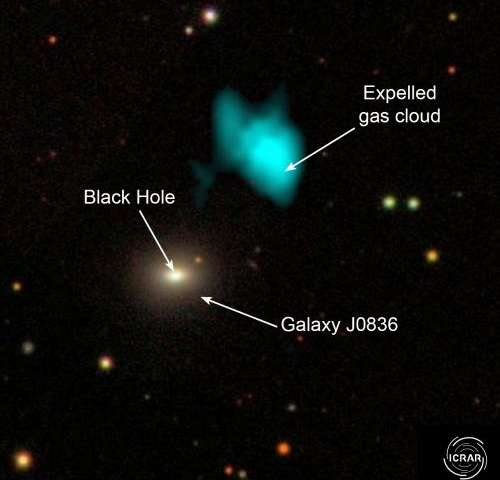 Above: A galaxy that experienced a sudden shut-down in star formation with its cloud of atomic Hydrogen
Associated Researchers

Professor Lister Staveley-Smith
Director, Science (UWA)
Read More